Description
A slightly-directional antenna for best signal penetration. Built ultra-durable using lessons learned from TBS Triumph, and designed by none other than IBCrazy

THE CROSSFIRE TX ANTENNA TO RULE THEM ALL!
Antenna orientation, wear & tear, and non-directionality have been the source of some range issues with our long range and mini quad pilots. We, therefore, sat down with IBCrazy and he designed this antenna to be as durable as possible. A diamond lasts forever!

MORE RANGE
With a slight directionality to give you more range when flying in front of you, but still, maintain a solid link when flying behind you. The antenna uses the ground you are standing on to reflect and therefore boost your signal out beyond what traditional antennas can manage.

FROM THE MAN HIMSELF
The story behind the Diamond antenna:

A few pilots were experiencing drop-outs at what seemed to be random times. I investigated 4 cases an found that all the dropouts were happening all at the same relative azimuth. it was apparent that conductive ground was causing a null between the 0-5 and 15-20 degree azimuth. This wasn't a Crossfire problem at all! I was a problem with the ground they were standing on!

To fix this, I designed an antenna that not only would resist the effect of ground, but would track along the ground for low altitude flying. To do this a balanced closed loop structure was needed. The result was the TBS Diamond antenna."

-- Alex "IBCrazy" Greve, Dec 9th, 2017`

SPECIFICATIONS:
Connector: SMA Male
Weight: 20.6g
Size: 135 x 120 mm
Gain: 2.88dB
Frequency: 850 - 950MHz
Suggested for: TBS Crossfire TX or TBS Crossfire Micro TX
Designed by and manufactured in cooperation with Video Aerial Systems, IBCrazy.
Customer Reviews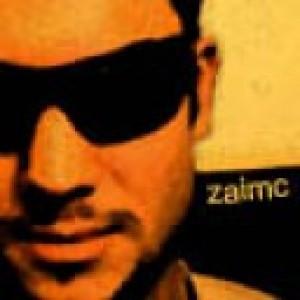 ZC
08/12/2022
Zaim C.

Australia
24/02/2022
hamidullah n.

Australia
Must Have for long rangers
well I fly up 12km away with my Dart Xl with this antenna with very little signal lost alert. Previously i could only go upto 8.5km with lots signal loss alerts on my taranis.
22/02/2021
Liam H.

Australia
Exceptional
So far range is fantastic! Flown multiple flights on freestyle and x class rigs. Build quality is robust, though I did fashion a case to transport it in as the pcb material of the antenna element seems to be fragile. Great piece of gear, always use it!
19/08/2020
Adam M.

Australia
Perfect
works a treat with the new micro v2
15/10/2019
Anonymous

Australia
Diamond Antenna
Yup, definitely improves signal strength over the basic antenna on the CrossFire module. Good addition to the kit.